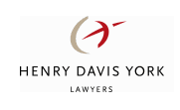 Innovation wins for Henry Davis York!
Sept 2013
Caseflow are delighted with the selection of Henry Davis York's Legal Technology Solutions Group as recipients for the "Innovation in Legal IT". Brian Smith, CEO of Caseflow Pty Ltd, said "Through our interactions with Cristina Libro, her team and the Practice, we have been aware of how our technology is being applied creatively and dynamically to meet new project needs. I am delighted to hear of this award. It is richly deserved."
Details of the category and award are described below:
Award Category: Innovation in Legal IT
This category received a high number of nominations, all of which were excellent and give heart that the profession is well served by its IT sector, who have ably demonstrated that they have moved out of the 'back office' and are now regarded an integral part of the legal services delivery team.
Winner: HENRY DAVIS YORK, Legal Technology Solutions group.
Setting up a separate group, responsible for the administration, design, development and implementation of matter and project management systems and processes and run by an experienced lawyer is a fine example of innovation in itself. The fact that it concentrates on matter management – where most fee 'leakage' happens and addresses all the key issues particularly the live reporting and automated follow-up is excellent and will in a short time be standard across the industry. A winning idea that is not only
innovative – it will reduce the cost of sales and could be turned into a standalone product and sold to other law firms.
It is worth stating that this entry was followed up with independently sourced endorsements.
Chilli IQ, LawTech Awards selection group "The Chilli IQ 8th LawTech Summit & Awards, held in glorious Noosa this year, has become a networking platform for likeminded peers to come together to exchange ideas and keep up to date with the ever-changing technical, strategic & management issues required for Law Firm IT Departments. An eagerly anticipated element by delegates and sponsors alike are the LawTech awards.
About Caseflow Pty Ltd:
Caseflow's modular legal workflow solution – the Acumen Suite – provides case and matter management technology that brings together documents, data, and process. The solution helps legal teams to:
Work smarter with streamlined processes
Work more accurately by embedding quality and risk management into file handling
Work more profitably with a flexible framework to manage fixed fee and alternate fee work
Caseflow Pty Ltd are long standing experts in the design and implementation of legal case and matter management, with more than two decades of experience of delivering document assembly, out of the box integration and workflow to law firms.